CLASS TEACHERS: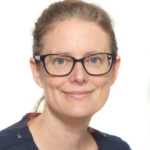 Teaching Assistants:
Orca: Mrs E. Gawn, Mrs M. Villar-Alario
Swordfish: Mrs S. Reynolds
---
PE Days – Summer Term 2022
Tuesday & Thursday
Year 4's curriculum overview details what the children will be learning every term in each subject and can be found by clicking here. Our topics are:
Mathematics
In Year 4 pupils will learn about place value with numbers up to 4-digits, the formal written methods for addition and subtraction, converting measures such as cm to mm, finding the perimeter and area of rectilinear shapes, multiplication and division (3-digit numbers by 1-digit numbers), finding equivalent fractions, adding and subtracting fractions and recognising tenths and hundredths.
Multiplication tables to 12 x 12 are a key focus in Year 4.  Find out more about the Year 4 Multiplication Check here https://www.gov.uk/government/collections/multiplication-tables-check#information-for-parents
Information for Parents regarding Multiplication Tables
English
In Year 4 our English is taught using "Talk for writing" based on quality texts. In each term we will focus on a core reading book and base most of our writing around this text. We teach the grammar as part of each writing unit. We start by focusing on headings, sub-headings and paragraphs to organise our writing. We then cover fronted adverbials, punctuating speech and using different conjunctions to write more complex sentences.
Autumn Term: A Wild Adventure
This term's focus is on geography as we learn about mountain formations and the location of mountain ranges around the world. In science, we spend time exploring the school grounds as we focus on "Living things and their habitats". Our first key text is "The Iron Man" by Ted Hughes where we write newspaper articles announcing a strange visitor to our school. In the second half term we read "When the mountains roared" by Jess Butterworth and write an adventure story set in the mountains. In geography we then learn about The Water Cycle and think about the movement of water around the world whilst in science we look at states of matter.
Spring Term: Walk like an Egyptian
In the Spring Term we go back in time for our history topic and immerse ourselves in the lives (and deaths) of Ancient Egyptians. We discover the story of the opening of Tutankhamun's tomb and what the artefacts found can tell us about how the Ancient Egyptians lived. We use our research skills to write an information page about an area of Ancient Egyptian life that interests us. In the second half term we read "Cinderella of the Nile" by Beverley Naidoo and write our own fairy tales. In science during this term we think the human digestive system and teeth as part of learning about "Animals, including humans".
Summer Term: Swords and Sandals
In the Summer Term we find out all about the Romans and their invasion of Britain through history and geography. Reading the story "Escape from Rome" by Caroline Lawrence, we follow the journey of three Roman children across Europe to the edges of the Roman Empire. During this topic we will be visiting a Roman Villa to enhance our learning. In science during each half-term we will cover sound and electricity.
To find out more about your child's curriculum please contact your child's class teacher or click this link to go to the national curriculum.